clothes  aren't going to change the world.the women who wear them will.

-anne klein
Being a woman,looking good and dressing up is their birthright. For them there is no such thing as owning too many clothes. For many a times,when life goes all dull and lifeless,what saves a woman's day is none other than a brand new dress. Be it dreadful job interviews, nervous date with your crush or a miserably boring family dinner you don't want to attend….dressing up in your absolute best always helps. As they say it; if you look good,you feel good. So gear up ladies. Here are 10 absolutely stunning dresses from flipkart which will bring out the diva in you even on your worst day.
THE BRIGHTER SIDE OF GREEN

Life is not always bright. But green is. This stunning lime green day dress is definitely going to perk up your day and make you the ultimate eye catcher at any day event. Team it up with black contrasting sunglasses to make the best impact.
THE ELEGANCE OF PEACH
The essence of beauty is in its subtlety. That is exactly what this beautiful peach and black colored bandage dress is all about.The versatility of the dress lies in its combination of formal elegance and casual simplicity. You can easily carry this dress in an official meeting as well as on a day or night out with your friends and family.
THE FATHOMLESS DEPTHS OF BLUE
Maxi dresses are the current raging thing in the fashion world. From ramps to streets of the city,these flowing gorgeous dresses are always a hit.This sky blue maxi dress will bring out the ultimate femininity in every woman.To accessorize ,team it up with a scarf or a crochet shrug and you are good to go.
THE SERENE DAZZLE OF WHITE
The female fashion world runs by a simple rule.When in doubt,wear white.The above shown monochrome white and black dress is the ultimate choice for any woman. Whether in an office meeting,or an afternoon lunch or a late night party, the classic craze of monochrome black and white is never out of fashion.
THE DEEP,DARK SECRETS OF THE BLUE OCEAN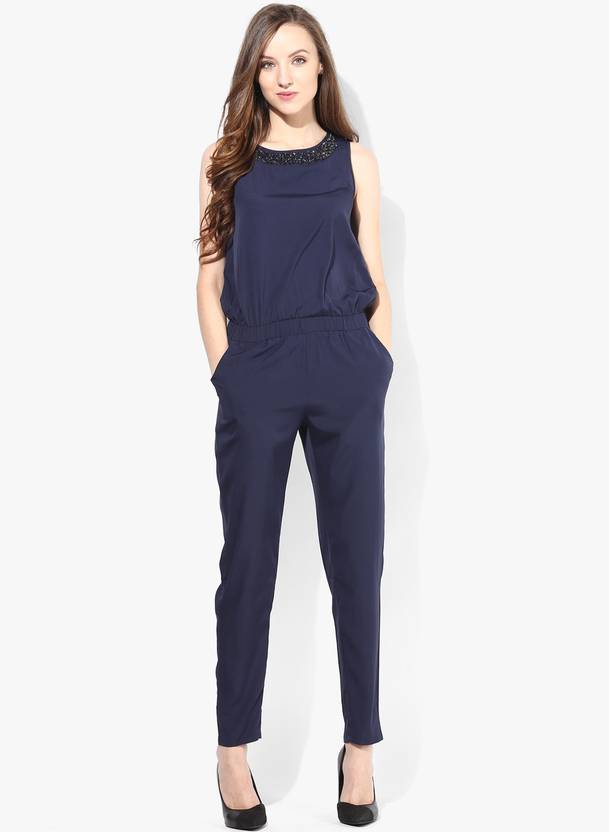 This dark blue jumpsuit is as dynamic as it is beautiful. It gives you a polished appearance this making it an appropriate office wear. On the other hand.the embellishment on the neckline is giving it a more laid back look,making it equally suitable for any casual and personal occasions.
GLAMOUR PERSONIFIED IN BLACK
Never underestimate the power of the little black dress in bringing you out of the most perilous fashion situations. This black sequin dress can make you the star of any event you attend. Just team it up with the right shoes and red lipstick and you have already won half of the battle ladies.
ORANGE IS DEFINITELY THE NEW BLACK
On a dreary rainy day,who doesn't craves a little something of brighter than the sun. This resplendent orange dress is definitely for those bright souls out there.
AND YOU ARE FREE TO LIVE IN YOUR OWN COLOR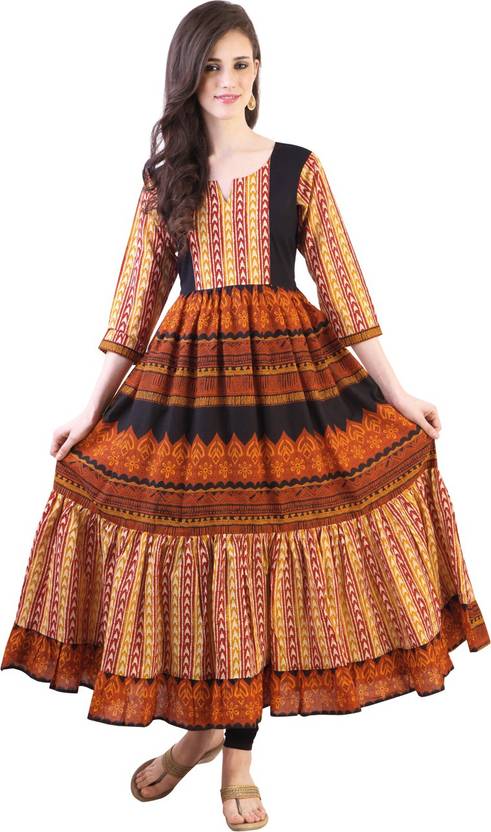 The beauty of Indian clothes lies in their diversity and vibrancy. This exquisite anarkali should be a must have in every Indian woman's wardrobe. Team it up with churidars or wear them like dresses for a bohemian look..is completely your choice ladies. In either of  the ways,this dress is a show stealer.
AND IF SHE CRAVES ELEGANCE IN TEAL
This button down shirt dress in teal color is class apart in its own terms. Wear the either formally or casually,this stunning dress will always have a thumbs up from the fashion police of your city.
ALWAYS BELIEVE IN PINK
A woman's wardrobe can never be completed without anything pink in there.this lovely pink flared dress has it all which will bring out the hidden cute ,bubbly girl in you. As they say it-pink is not just a color. Its an attitude.
Hope you Like this article . Got something to say ? positive negative anything ? Go On ..Drop A Comment.
Recommendation :